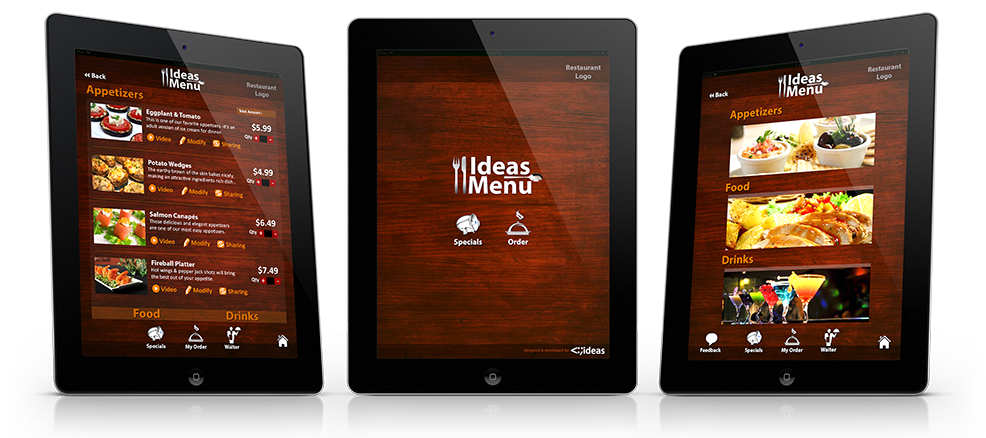 IdeasMenu is a complete iPad Restaurant Menu solution with focus on two key goals: Increase the Revenue by providing intuitive/engaging experience and Saving the Cost by replacing your traditional hard to update/change paper menus.
MENU REVIEW
Easy to review items with the touch of a finger. Item description includes picture, price and description.
MENU OFFERINGS
With easy to use IdeasMenu web based system you can change any menu any time to offer your customers more options to choose.
FEEDBACK
Feedback System provides customer opportunity to share their experience which ultimately helps to improve the service.
BRAND YOUR MENU
IdeasMenu can be branded with your logo and menu pictures within minutes. You can also add your facebook link with a QR code.