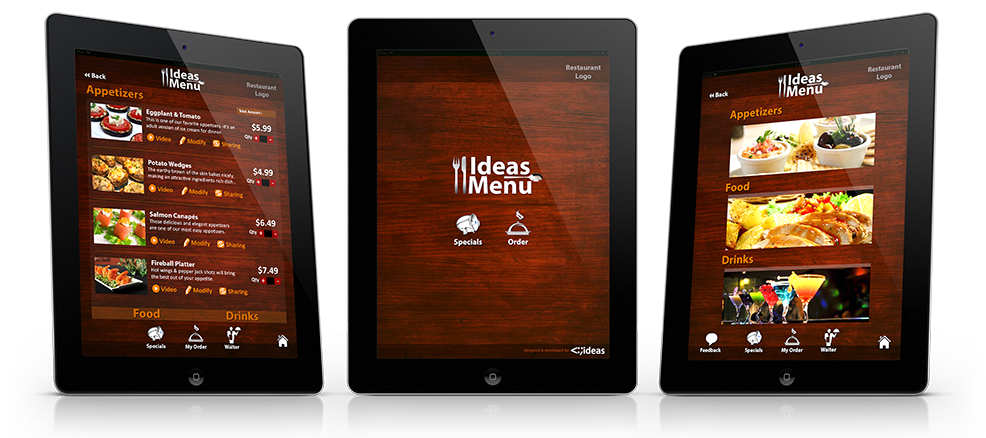 Ideas Menu is a complete digital tablet restaurant menu Solution with focus on two key goals: Increase the Revenue by providing intuitive/engaging experience and Saving the Cost by integrating Ideas Menu with your existing POS system.
MENU REVIEW
Easy to review items with the touch of a finger. Item Description includes picture, price and description.
MENU ORDERING
My Order screen provides a complete review of your order including qty. and pricing before you order.
FEEDBACK
Feedback System provides customer opportunity to share their experience which ultimately helps to improve the service.
POS INTEGRATION
IDEAS MENU can be integrated with world's major POS Systems including MICROS, POSITOUCH and ALOHA.